CS Book Store

EQUIPPING BELIEVERS, COACHING DISCIPLES, RESOURCING CHURCHES
Charles Bello

Charles Bello served as a senior pastor with the Association of Vineyard Churches for more than twenty-five years. He is a spiritual director, leadership coach, a pastor to pastors, educator, and the Director of Pathways to Leadership. He also serves as part of the missionary care team for both the Association of Vineyard Churches USA and Heart of God Ministries. He has spent the last thirty years ministering and training pastors, missionaries and lay leaders in more than twenty nations. He has authored, Prayer as a Place and Recycled Spirituality. He and his wife Dianna live in Edmond, Oklahoma and have six grown children and five grandchildren.
---
From the Sanctuary to the Streets: Insights and Adventures in Power Evangelism
by Charles Bello and Brian Blount
As seen on Sid Roth's It's Supernatural
From the Sanctuary to the Streets is a practical guide written to propel the reader into a lifestyle marked by intimacy with God and power evangelism. Through teaching and personal stories, the authors share with humor and honesty their own efforts to embrace the empowering activity of the Holy Spirit. As the authors state, "We are not called to be spiritual recluses or trail blazing burnouts. Rather, we are called to be friends of God who live a life of intimacy and impact as we simply do life with God in a naturally supernatural way."
Please contact us for bulk orders and special pricing.
---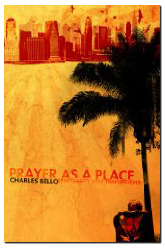 Prayer As A Place
by Charles Bello
Prayer as a Place is an invitation to partner with Christ as he leads the believer into the dark places of his or her own heart. The purpose of this journey is to bring holiness, wholeness, and transformation to the child of God. With candor and honesty, Charles Bello shares his own reluctance, and then resolve, to follow Christ on this inward journey. In sharing his story, the readers gain insight into what their own personal journey may look like. Prayer as a Place reads like a roadmap as it explores the contemporary use of contemplative prayer as a means of inward transformation.
Please contact us for bulk orders and special pricing.
---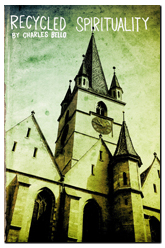 Recycled Spirituality: Ancient Ways Made New
by Charles Bello
Reading Recycled Spirituality is like browsing through a mysterious, ancient resale shop filled with treasures from the rich heritage of historical Christianity. Many of the ancient spiritual disciplines have continued to be in use for thousands of years, others are being newly rediscovered. These classical disciplines are drawn from our shared Catholic, Orthodox, Protestant, Evangelical, and Pentecostal traditions.
In his own quest towards deepening his relationship with God, Charles pulls out these ancient treasures, dusts them off, practices them himself, and then updates them for a new generation. Recycled Spirituality is written as a practical handbook to encourage and equip readers to push the borders of their own experience and personal faith traditions to encounter God in fresh ways. The purpose of these encounters is always transformation, renewal, and missional living. As Charles writes in this book, "The gift of tradition is meant to be received. The essence of tradition is meant to be rediscovered. And if the practice of a tradition helps form you into the image of Christ, it is meant to be recycled."
Please contact us for bulk orders and special pricing.